FL Police Officer's Finger Nearly Bitten Off, Suspect Shot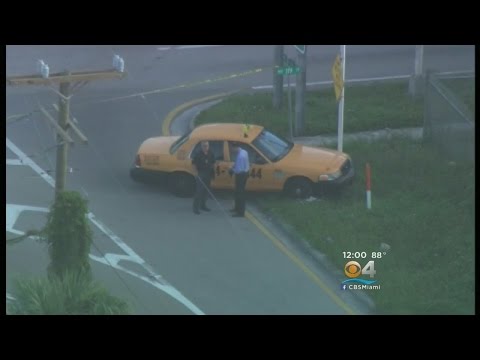 A Miami-Dade police officer's finger was almost bitten off and the suspect was shot dead by the officer early Monday morning.
An official told WFOR-TV that a cab driver ran a curb and struck a traffic pole at the entrance ramp of I-95 South from NW 119 Street around 5 a.m. when he took off running.
A responding officer pursued the man on foot and engaged in a confrontation with him. The officer's Taser was deployed during the struggle and the man bit the officer on his left hand, nearly severing a finger.
At that point, the officer discharged his firearm, fatally shooting the man.
The injured officer -- a 9-year veteran of the force -- was transported to Jackson Memorial Hospital where he received stitches to the wound on his hand.
The incident is currently under investigation.
Feel free to use the buttons below to Share this story.