3 Baton Rouge officers shot and killed in shopping center shooting; 1 suspect dead, two at large.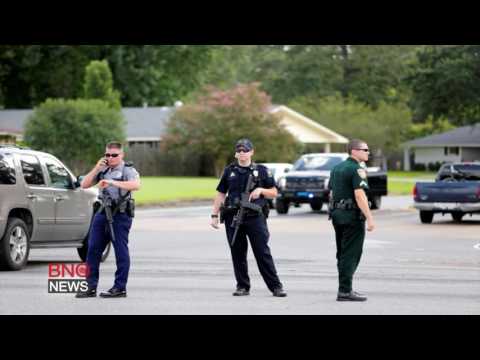 Three officers were shot dead in Baton Rouge and three were wounded Sunday morning in an ambush by a trio of suspects, two of whom were still at large, police said.
One suspect was shot and killed by cops, authorities said. They urged locals to be on the lookout for suspicious people wearing Army fatigues, all black or masks.
Police were using a robot to check the body of the dead suspect for explosives.
Dispatch audio obtained by The Advocate revealed that cops responded to a call before 9 a.m. local time about a man armed with an assault rifle near a B-Quik convenience store on Airline Highway. The store is across from a shopping center, Hammond Aire Plaza.
Then all hell broke loose.
Please help spread the word and use the buttons below to share this story.