NYPD Detective Shot in the Head With BB Gun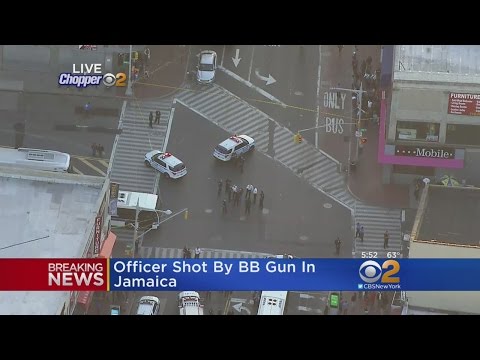 NEW YORK -- An NYPD detective was shot in the head with what was believed to be a BB gun on Wednesday evening in the Jamaica area of Queens, police said, but he was expected to be OK.
The detective, who was not immediately identified, was driving an unmarked vehicle up Jamaica Avenue in Queens, near 168th Street, when he was struck in the forehead about 5:10 p.m.
The shot was believed to have come from a car driving the opposite direction, police said.
The detective, who was with a sergeant at the time, was taken to Jamaica Hospital Medical Center with non life-threatening injuries. No arrests had been made as of Wednesday evening.
Please help spread the word and use the buttons below to share this story.