Chicago Officer who feared using gun brutally beaten by suspect.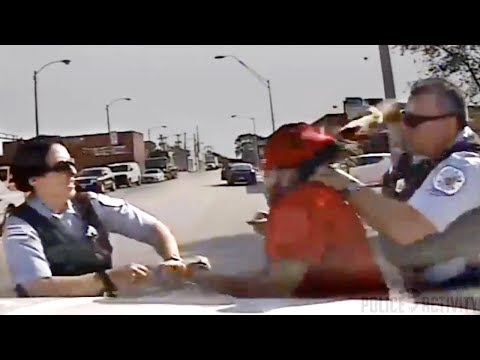 Chicago police released video Friday of an attack on an officer who Superintendent Eddie Johnson said didn't draw her firearm for fear of public backlash.
The brutal October 5 beating left the officer with a concussion, bone chips to the shoulder and wrist and a neck injury, according to the Chicago Tribune.
The suspect, 28-year-old Parta Huff, slammed the 17-year veteran officer's head into the concrete multiple times and ripped out chunks of her hair.
The officers originally responded to the scene after a call about a vehicle that crashed into the front of a liquor store. Huff was the vehicle's only occupant.
Huff, then on foot, ignored repeated commands to stop after officers arrived. Huff was struck by a TASER twice during the ensuing scuffle.
The suspect, who tested positive for PCP, was charged with attempted murder of a police officer and aggravated battery to a police officer, according to the report.
Please help spread the word and use the buttons below to share this story.