Armed man shot by CA Officer says he wanted to test police brutality 'theory'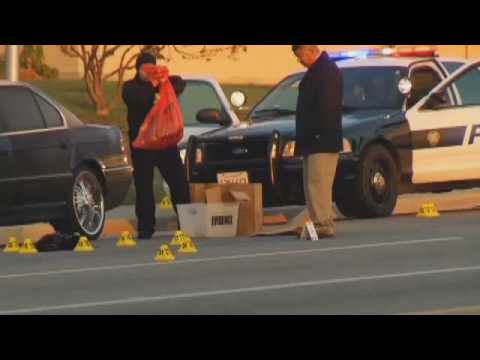 A rifle-wielding man who was shot by an officer on Dec. 19 said he purposely approached police with the gun to test his "theory" about police brutality.
Jose Vaca, 29, told KBAK he exited his vehicle during a traffic stop with a loaded gun in hand to prove to his friend that all officers are good.
Vaca, who wasn't allowed to have the weapon since he is a convicted felon, believed that if he approached officers, they would tell him to "drop the gun" or "get away from the firearm." He said he was sure officers wouldn't shoot him.
He was shot nine times, according to a police report.
Vaca said he never pointed the gun at the officers and his experiment wasn't worth it. But his view on law enforcement hasn't changed, he still believes officers are good.
"They didn't know what to expect," he said.
Please help spread the word and use the buttons below to share this story.