Washington Police fatally shoot knife-wielding felon.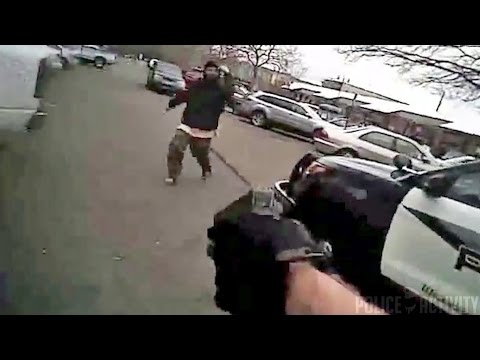 Police released video of an officer-involved shooting of a knife-wielding suspect who allegedly stabbed a man in the neck.
Police told Q13 Fox that Manuel Gonzalez, 28, stabbed a 20-year-old man in the neck and fled on foot. Witnesses pursued him until Officer Jeremiah Leland got to the scene.
Leland approached Gonzalez and commanded him to drop the knife, but Gonzalez refused.
Gonzalez advanced toward Leland with the knife, and Gonzalez can be heard saying, "Don't step any closer, I'll kill you. Drop the knife!" Gonzalez can be heard saying "Shoot me."
He was pronounced dead at the scene, the news station reported.
According to the Seattle Times, Gonzalez had a criminal history including a felony assault arrest for threatening a police officer with a knife during a shoplifting incident last March.
The man who was stabbed in the neck is in serious condition at a local hospital, Q13 reported.
An investigation is ongoing.