2 Officer injured in explosion.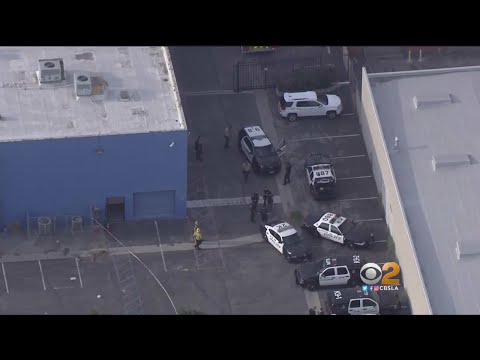 Two police officers were injured Wednesday in an explosion during a K-9 training exercise in South Gate, authorities said.
The explosion was reported about 5:45 p.m. in the 5600 block of East Imperial Highway, said Michael Pittman, a supervising dispatcher with the Los Angeles County Fire Department.
Both officers — one works for South Gate police, the other for Downey — were taken to a hospital with "significant" burns to their upper bodies, said South Gate Police Capt. Darren Arakawa.
A handful of police agencies participated in the training, though it's unclear how many officers were involved.
Authorities did not say what triggered the explosion.
"We've called in some experts to help us evaluate what actually happened," Arakawa said, calling the incident an industrial accident. "There are still a lot of facts we're trying to figure out."
Please help spread the word and use the buttons below to share this story.